Organizing the foodsaving
Building sustainable relationships with stores
Make sure you have enough volunteers to back up the daily pickups! It is important that the store considers your group reliable, and that you keep on delivering what you promised instead of making them wait for people who do not show up.
Here is a small manual on how to give businesses a good first impression, an appealing second one and make the third irresistible!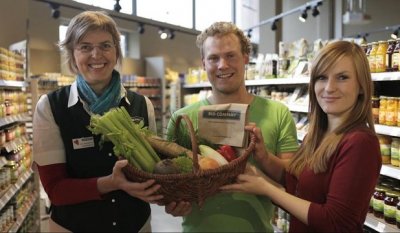 Dare to think big!
A real kick-off would be the participation of a whole branch of supermarkets. You would need to address the key account manager of this chain and not simply the local management team. Feel free to use this example letter and adapt it to your case as much as needed. Our recommendation would be to designate one person from your group who would be accountable for communicating with this chain's stores. This way, communication is more efficient and you generate trust, because this one person is able to keep the overview and consistently represent your initiative towards the chain.
Structure and overview
On a more practical level, how can you organize yourselves when you get bigger?
Most foodsaving groups function through facebook, whatsapp or telegram groups and google spreadsheets. This is functional but can quickly get annoying, if unexpected things happen. Also, having to manage numerous cooperations and foodsavers without notifications and publicly accessible information becomes more of a hassle the bigger the organization gets.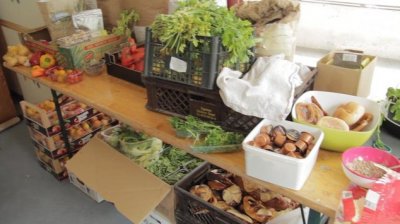 It's open source!
For the sharing part facebook or other social media can be pretty useful, since it is easy to reach a lot of people as soon as the group is slightly known by local folks. But especially the saving part is hard to organize via classic social networks. That's why we started developing Karrot. It's a software inspired by German foodsharing.de. With it you have:
groups (either open or protected by an application procedure for newbies)
user accounts with profile information and picture
store pages with description and location
map to display store locations
individual or recurring pickup dates with descriptions
pickup chats
notification mails
group wall with emoji reactions
private messaging
full translation support via transifex
activity history for full transparency
pickup feedback option
a lot more in the future! Karrot is under active development
Back
Forward