Legal circumstances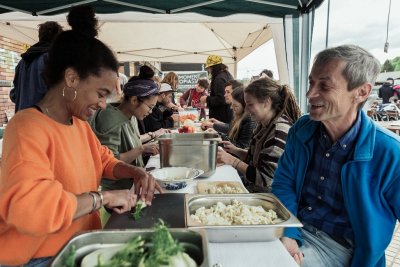 Existing experiences
The legal situation for Food-Share Points is slightly different but also based on foodsharing being seen as individuals sharing food without the continuity and big administrative efforts organizations provide. The Swedish initiative LivsmeDela from Uppsala has come up with a nicely written sheet on the legal situation for Food-Share Points based on European law, which you can find here.
Registering your community as a legal entity could make sense for liability reasons. Example: as a private person without a legal entity, you would take full responsibility if sued in court for food poisoning. The situations vary a lot from country to country and, frankly, we find it hard enough to research the legal situation in our own country, so hold on tight, check it out yourself and tell us what you find out!
Staying away from money saves you a lot of trouble: You get food for free, so don't screw the nicely cooperating business by selling it!
Unknown territory
It's important to point out that this way of fighting food waste is still pretty new and there is no perfect legal framework that has rules and regulations for every possible scenario, so there is some tiny risk to it. But if people get food poisoning, then they would need to prove that it was because of the food that you saved to be able to come back at you - something that is rather hard to do... So our recommendation is to not take this too seriously, to get the support from some city officials and make sure that your operations run smoothly and that your Food-Share Points are clean. Then everything should be fine.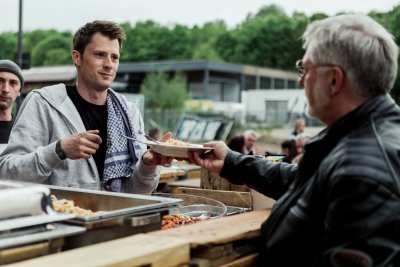 Share your findings
Researching and dealing with these legal complications is the toughest bit most of the time. Did you have fun doing it? Well we certainly didn't. So if you have any valuable insight concerning the legislation of your region it would be super nice of you to tell us! Then we can make it available to other potential foodsaving pioneers and save them the trouble you needed to go through. Join our forum and tell us about your project. You can also write us a mail in case the forum looks too confusing!
Back